How to make a kids' birthday scavenger hunt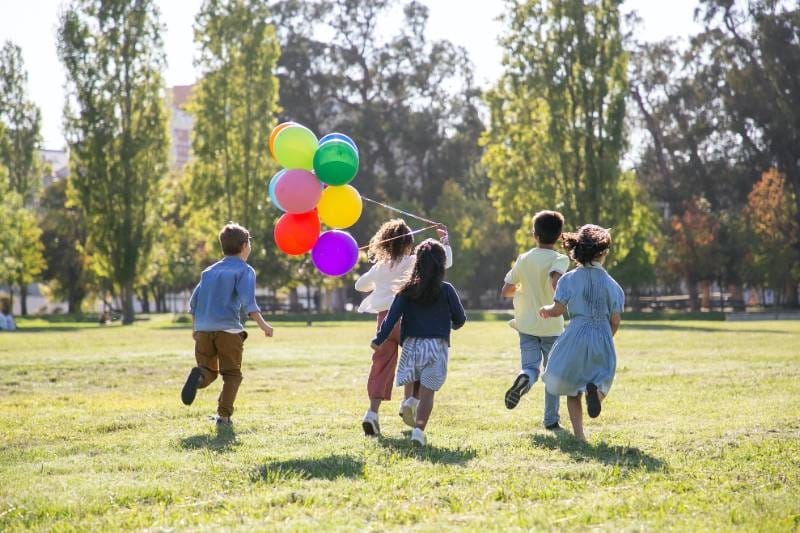 Scavenger hunts are a brilliant way to create a fun, unique birthday party for your child, and make some timeless memories. They are also easy to adapt for any kind of weather as a scavenger hunt in the house can be a great indoor party option, and in summer you can create a treasure hunt in the garden.
Tackling scavenger hunt riddles encourages children to explore their surroundings, be active, and solve problems, so it's an excellent activity for all ages. For very young children, you can keep to simple clues, whereas older kids might love more advanced riddles.
To make your birthday scavenger hunt, you need to come up with exciting clues and hide gifts for your child to find. In this guide to making a kids' birthday scavenger hunt, we'll talk about:
Trying out our free printable clues.
How to match the scavenger hunt to your child's age.
Choosing a location for your kids' scavenger hunt.
How to plan the order the gifts are found in.
How to do a run-through of your treasure hunt.
How to personalise your scavenger hunt.
Try out this free printable with treasure hunt clues for a kid's birthday party
To give you a head start on your perfect scavenger hunt birthday celebration, we've put together some simple clues that you can hide around your house — along with a few personalised children's gifts, of course. These treasure hunts are easy enough for younger and older children, and can be done around the house. If you want to take the search for presents further afield, you can add in more clues, so your child explores the garden as well.
You can take these clues and make your own clue cards, or you can use our free printable clue cards for a ready-made scavenger hunt!
Look through these scavenger hunt clues to see if your child will prefer the younger or older choices. bearing in mind that it will likely take them longer to solve the harder riddles. When deciding what set of clues to go for, consider your child's reading age as this will test their comprehension skills.
For younger children (around 5–7 years old):
If you like gummy bears, look under the stairs! Under the stairs.
There's treasure for certain behind the curtain. Behind the curtain.
Want something for free? Look behind the TV. Behind the TV.
I have something to give, where the knives and forks live! The cutlery draw.
There's nothing to dread under your bed. Under the child's bed.
I keep you dry on a rainy day, don't let me blow away! Umbrella.
I keep stuff inside, I'm a good place for pencils to hide. Pencil case.
My hands show you numbers, and when to slumber. Clock.
Turn off the light, lay your head on me tonight. Pillow.
Switch me on at night, I'm brighter than candlelight. Light switch.
For older children (around 8–12 years old):
You go there when you need a drink, but what might lurk beneath the sink? Under the sink.
Sometimes I wash, sometimes I spin, and sometimes you find treasure hidden within. Washing machine.
I'm close to your ear when the tooth fairy's near. Pillow.
I appear in twos, left and right. Look for something hidden inside. Shoes.
I count with hands, and numbers too. Look beneath for treasure and clues. Under the clock.
I keep all the stories for you to loan, and give all books a happy home. Bookcase.
This box keeps all your favourite shows, look behind for things unknown. Behind the TV.
You fill me with water and drain when you're done, adding bubbles is always fun. Bath tub.
Use my buttons and numbers to give things a zap, I can heat up all your favourite snacks. Microwave.
• I stand tall, keeping your treats. Look inside and what do you see? Fridge.
If you want to give your older kids even more brain games, you can make these clues a little trickier by adding extra steps. For example, you could write each clue on the back of a card with a picture on it, then cut it up into a few pieces like a homemade jigsaw, meaning they have to solve the visual puzzle before they can read the clue. Or, you could have a clue printed on a personalised jigsaw so your child completes it before being able to read the clue, creating a nice memento.
If your treasure hunt is for more than one child, you can label the presents with each treasure hunter's name. This way, the birthday boy or girl can find their own presents, and your guests can find small party bag gifts such as sweets and small toys.
Now, let's cover all the other aspects of planning a kids' birthday scavenger hunt!
How to match the scavenger hunt to your child's age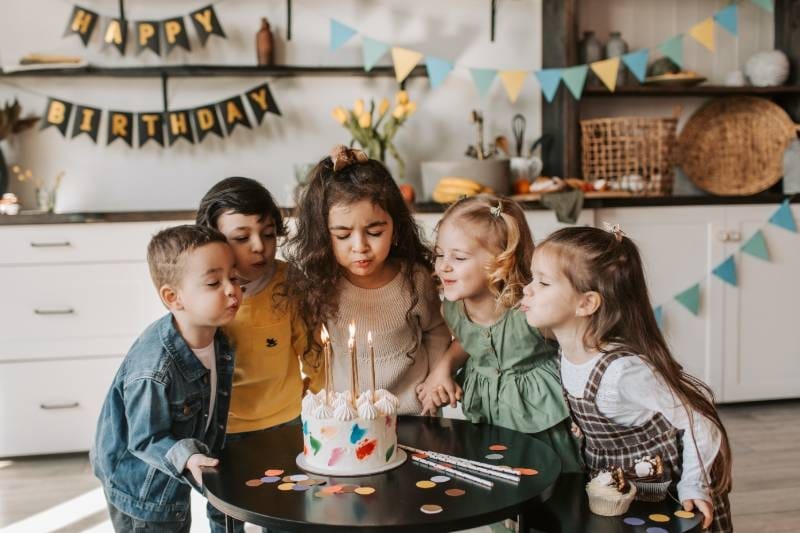 As we mentioned above, the first thing to consider when planning any kid's birthday party idea is what age group your child is. For very young partygoers, you might want to keep to a few rooms for the hunt, while older children will enjoy having more space. If you are choosing a theme for your party, then think about the age of your child as well as any guests.
It's also important to consider how difficult or easy your clues are: a six-year-old will need very simple clues, while older children can take on more advanced scavenger hunts with riddles, puzzles and clues with multiple parts. If you are organising a treasure hunt for more than one child, try to make sure your clues are easy enough for the youngest child to solve so no one gets left out.
Choosing a location for your kids' scavenger hunt
Once you've decided what age group your scavenger hunt is for, it's time to pick a location! Decide whether you want your games to be indoors or outdoors, and whether you want to stay at home or try somewhere new. Indoor scavenger hunts have the benefit of being unaffected by unreliable weather, and if your child is six or under then keeping the hunt to only a few rooms can make it easier for them — and mean they find prizes more often.
Outdoor treasure hunts are great for getting your kids to be more active, and older children really enjoy exploring in the garden or further afield. You could also try out the park, or even experiment with going to a museum so your child can find certain exhibits and 'unlock' prizes you can give them.
You should choose a location that suits the age of your child (and any guests), and where you can easily supervise the kids. If you only have one adult to keep an eye on everyone, the downstairs area of your house is ideal. It's also important to tell your child (or children) the boundaries of the scavenger hunt, so they don't wander off into other rooms.
How to plan what order the gifts are found in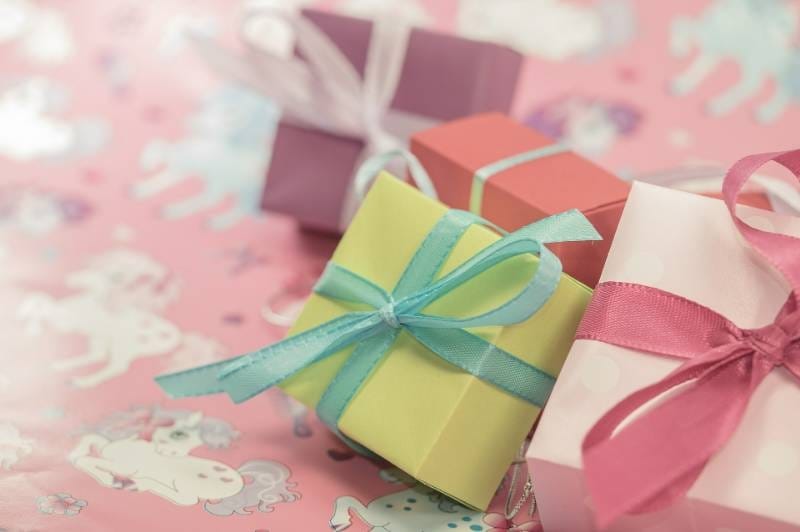 One of the lovely things about having a birthday scavenger hunt is that kids get to experience a fun, interactive game as they open their presents. You can make it even more exciting by planning which gifts your child opens first, and having the biggest present as the finale at the end. So, you could start with small gifts like sweets inside a heart sweet tin, and then build up to a personalised soft toy or personalised embroidered princess dressing gown as your last present.
You can also start your scavenger hunt with a birthday card and place your very first clue inside. This way, you can start the fun as soon as your kid wakes up on their birthday morning. Then, by the end of the party games they'll have all their gifts!
If you are throwing a party for a group, you can have smaller gifts for your guests to find, such as small plastic toys, sweets, and party bag items. Or you could create a separate set of clues for your birthday boy or girl, so they can follow their own treasure hunt to unwrap their presents while ensuring guests still take home some treats. One way to ensure your party goers can spot their own clues, is to colour co-ordinate the birthday boy or girl's clue cards.
How to do a run-through of your treasure hunt beforehand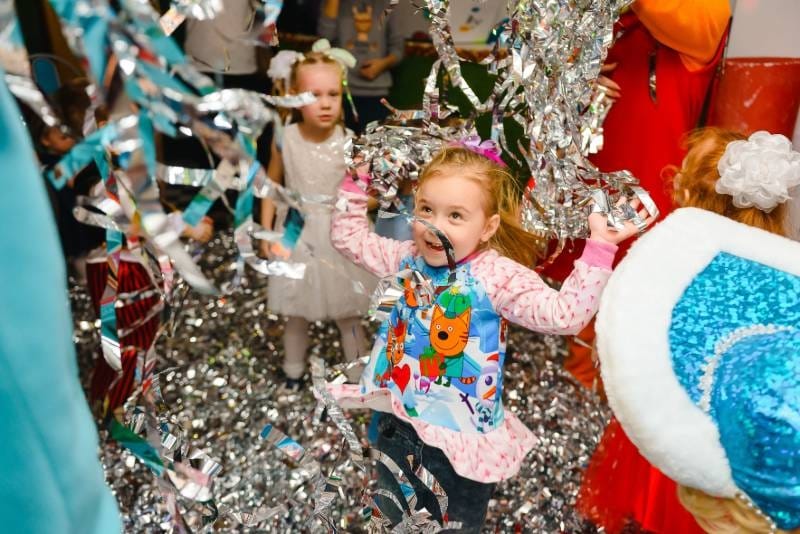 Before the birthday date arrives, do a walk-through of your treasure hunt to make sure that it all works how you intend. This will save any birthday morning stress as your child begins looking for their treasure. Here are some things to consider:
Make sure that all the clues are easy enough to solve, and easy enough to read (if you're writing your own riddles by hand instead of using our free printable clues).
Time the treasure hunt to see how long it takes. You should aim for the scavenger hunt taking around an hour indoors, and around two hours outdoors depending on the size of your garden. If the hunt is too short, it won't feel like a challenge, but if it's too long your child might get tired of not finding any presents!
If your treasure hunt is outside, check the weather a few days before to make sure your clues and gifts won't get rained on.
Review the order of your clues and presents to make sure the excitement builds over the course of the hunt. You'll want to save the biggest presents until last!
Start with the easiest clue, so that your kid can make a good start on the treasure hunt.
Make the boundaries of the treasure hunt really clear, so your child knows which rooms they should search, or whether to go outside. This also makes supervising them easier.
How to choose a theme for your scavenger hunt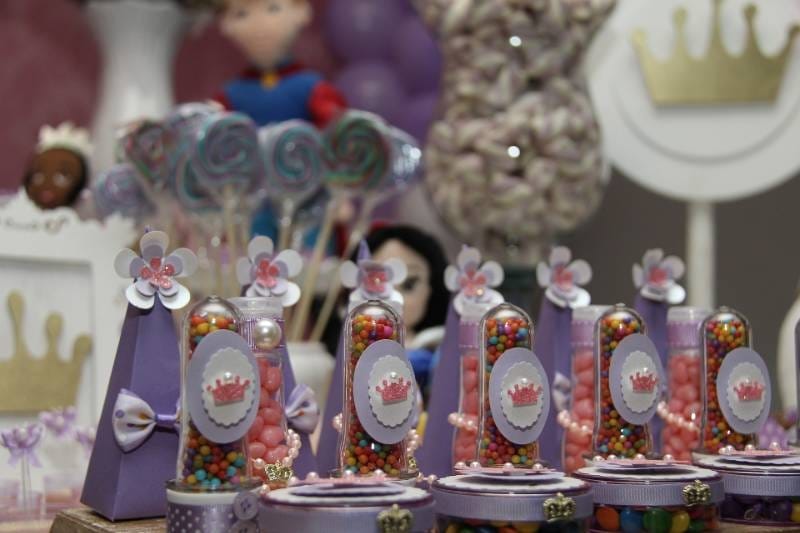 There are so many possible themes for a scavenger hunt that you can adapt it for different age groups, and for what your child likes! Try out a superhero theme, an outdoor adventure, puzzles, or dinosaurs — the possibilities are endless. You can add to the atmosphere by wrapping all your gifts in the same wrapping paper, choosing matching sweets, or making all the gifts a bright colour so they can be easily seen when your little one finds the right location.
You might want to choose a theme for your whole treasure hunt, and even buy gifts that go with the concept too. You can use small dinosaur toys to bring a dinosaur theme to life, or with a bit of glitter and a personalised unicorn soft toy as your final present, you can create a unicorn-inspired hunt. You could even try putting your clues on the back of our personalised birthday hanging hearts, for an extra personal touch.
It can be difficult to decide what to organise for a kids' birthday party, as there's so many things to consider. But with a bit of planning, you can create a memorable, personalised scavenger hunt that you and your child will remember for years to come.
Adding some personalised touches will make your birthday celebrations extra special, and at Write From The Heart we specialise in luxury personalised gifts. Take a look at our selection of personalised children's gifts for girls and boys to find the perfect keepsake for your child on their birthday.