2237 Mother of the Bride
Mother of the bride...
PRODUCT PERSONALISATION - ADD ANY NAME TO THE BOTTOM
Product description
Treat a friend, loved one or even yourself to one of our unique & personalised frames
All of our products include a small amount of personalisation (please see each products PRODUCT PERSONALISATION for what changes are included )...Want to make this product even more personal and add things which are not included? Change text, colours, backgrounds, clipart and much more? Then why not view our "JUST FOR YOU RANGE" where you can completely personalise your design. There is an extra £4 charge on any of our "Just for you" range
Choose from a variety of mount colours, frame colours and sizes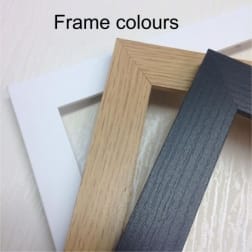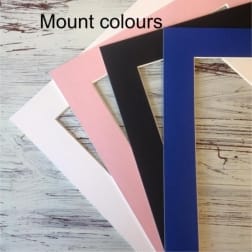 PRICES.
MOUNTED (Ready to frame yourself)
A5 £15.95
A4 £18.95
A3 £29.95

MOUNTED & FRAMED
A5 £25.95
A4 £32.95
A3 £49.95

ESTIMATED DELIVERY TIME - 5 working days, if you would like your order sooner then please contact us before payment is made and if possible we will process your order sooner.
ADDITIONAL INFO
Postage & Packaging is not included, postage costs are £2.50 for the 1st item and £1 per additional items
To order simply choose the style, size & quantity required. Click Add to basket and follow the payment options.
Payment is accepted by paypal, credit or debit card.
All designs are printed onto high quality photo card using top of the range photo printers to ensure maximum quality.
Small diamantes or glitter hearts are added by hand to each finished design to make them look even more special. (Please note that each design we make is unique, therefore the added detail may vary on your design as to what you see in our images.)
Please note that your physical print may vary from the colour you see on screen, this is due to individual screen resolution.
OPTIONS
Mounted - Comes in a high quality cardboard mount and backing board ready to frame yourself. Choose from white, black, blue or pink.
Framed – Available in Wood finish, Black finish or White finish. frames include a mount & perspex instead of glass to ensure no damage to your order during delivery.
Dimensions (In Inches)
A3 - (PRINT SIZE) 11.7x16.5
A4 - (PRINT SIZE) 8.3x11.7
A5 - (PRINT SIZE) 5.8x8.3