1017c- Moments in time Acrylic plaque
0 0 0 0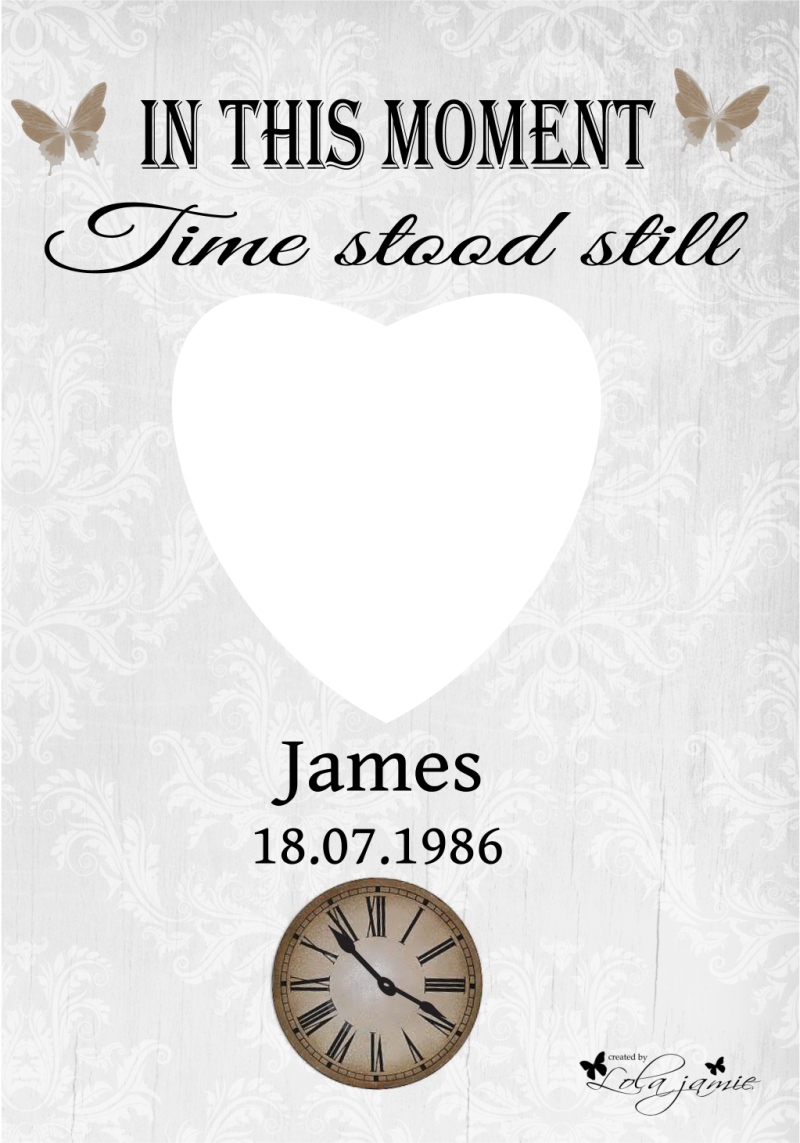 Pending...

Click on the photo above to replace it with your own!
In this moment time stood still
Add baby's name, date and time of birth to this stunning design
PROUCT PERSONALISATION - ONE PHOTO CHANGE, NAME, D.O.B AND TIME
Please read the following before placing your order
Estimated delivery time - 5 working days, delivery times are estimated and sometimes may take a little longer.
We will re position your photo/s in the best position taking care to avoid the text covering faces etc
We can also change any text and background colour and do so manually so any text/colour changes are not view able on the website. There is a text box available on each product design for you to add any changes that you would like us to include
For best results, please use the original or best version of your photo.
Please note your preview is a guide only as we download any photos and manually create your order.
Pricing
A5 (148x210mm) £23.95
A4 (210x297mm) £29.95
A3 (297x420mm) £39.95
A2 (420x594mm) £69.00
A1 (594x841mm) £104.00
A0 (1200x900mm) £134.00
A5 and A4 come complete with an acrylic stand and above A4 comes ready to hang with 4 silver screw fittings.
Unique Acrylic designs bought to you by Write From The Heart, Our acrylics really do have the "WOW" factor!

Treat a friend, someone you love or even yourself to one of these stylish and modern Polished acrylic glass plaques.
Using top of the range laser printers we print your photo directly onto your chosen design.
All designs can be personalised just for you, so if you would like any additional text or to make any other changes
then please just ask. We can change absolutely anything, colours, fonts, clipart and much more!
Available in a variety of different sizes.
ESTIMATED DELIVERY TIME - 5 working days, if you would like your order sooner then please contact us before payment is made and if possible we will process your order sooner. Delivery times are estimated and sometimes may take a little longer.
ADDITIONAL INFO
Postage & Packaging is not included, postage costs are £2.50 for the 1st item and £1 per additional items
To order simply upload the photo you wish to be printed onto your chosen design, add any additional text if required in the text box provided, choose the style, size & quantity required.Click Add to basket and follow the payment options.
Payment is accepted by paypal, credit or debit card.
Please note that your physical print may vary from the colour you see on screen, this is due to individual screen resolution.